When you need a freight forwarder to handle your overseas shipments, you face a dizzying number and variety of choices, from huge global enterprises to smaller specialty firms. How to choose a freight forwarder that matches your needs? The answer isn't simple.

Here's a look at what to expect as you evaluate possible partners, large and small.

The allure of working with the big guys…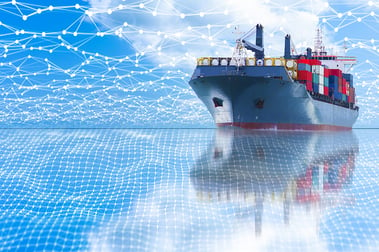 The largest of the world's freight forwarders promise to be all things to all shippers. With facilities in many countries, they say they can manage shipments between just about any two points on the globe.

Because they ship massive volumes, large forwarders also can negotiate favorable rates with ocean carriers and pass those savings on to shippers. If paying as little as possible for each container on the ocean is your top priority, you might decide to work with one of the giants.

…and the drawbacks
Of course, no one company can be the best at everything. A forwarder that covers the whole world probably provides great service in some regions, decent service in some, and barely adequate service in others. If your partner's strengths don't match your requirements, you'll be sorely disappointed.

Also, as we all know, cheaper service is often not the best. Huge companies are good at moving vast volumes of uncomplicated freight, quickly booking containers and shipping them port to port or door to door. They might not have the time or ability to help with special challenges, especially if you're a smaller shipper that doesn't provide a big chunk of their revenues. And, of course, the cheapest ocean rate often doesn't correlate with the lowest total transportation cost.
Where smaller freight forwarders shine
When you work with an experienced, smaller freight forwarder, you might enjoy several important advantages:

A single point of contact: You deal with one person from the time you request a quote until you receive an invoice. You don't have to keep explaining what you need or repeating questions to different people in various departments. And you don't have to worry that a crucial detail will fall through the cracks – for instance, because the booking clerk forgot to pass information to the documentation department.

Personalized service: Your freight specialist has the knowledge and authority to handle any issues that might arise. Do you want to reroute a shipment to avoid port congestion? Looking for advice on how to reduce the cost of shipping oversize or heavy freight? Do you need a trucker with specialized equipment, even when capacity is tight? At a big forwarder, your account representative might spend days going several rungs up the corporate ladder for permission to make any of that happen. That is, if it happens at all. If you don't work for a huge corporation, a big forwarder might not be interested in doing more than just moving your containers from Point A to Point B.

Quick response: Working with one of the giant freight forwarders, you might get passed from one phone extension to another as you look for someone to attend to your needs. With a small freight forwarder, you can put your primary contact on speed dial. If that person is away, another expert will step in to help.

Valuable education: A big forwarder usually works with professionals in a shipper's logistics department. A smaller forwarder can become your logistics department. You work with a specialist who not only delivers what you ask for but can also recommend better ways to ship, and walk you through tricky transactions. Your freight specialist can, for example, coach you on how to improve container loading to control costs, or make sure you understand permit requirements for freight that doesn't fit in a standard container.

How to choose a freight forwarder: signs of success
Unfortunately, there's no foolproof way to know in advance if a given freight forwarder will prove an ideal partner. You can (and should) do research online, paying special attention to geographical coverage. If you do most of your shipping between the US and Europe, for example, a forwarder that particularly touts its service to and from South America is probably not the right fit. Nor is a forwarder that promotes its global service without an emphasis on any particular region.

Of course, you should also ask other shippers for recommendations and interview likely candidates. But in the end, the proof is in the shipping. The only way to find out if a forwarder offers the right expertise and personalized service is to use that provider once and see how things turn out.

During some trial run, here are some signs that might indicate that a forwarder could be your perfect match:
One person is responsible for all your needs.
That person is easy to reach, never hiding behind voice mail or e-mail.
He or she has the authority to handle your requests directly.
You receive suggestions about how to load a container, secure the load, route the shipment or make other choices to save time, save money or reduce risk.
The forwarder helps you avoid storage charges, reduce handling fees, select the proper HS code, or otherwise cut your total cost, more than offsetting any higher rates you may pay for ocean or land transportation.
Your freight specialist asks for details you didn't realize were important, such as data needed to arrange permits for oversize or overweight freight, or product information that could impact a customs classification.
The forwarder owns an office in a country where you do a lot of business, never leaving you to the mercy of a freight agent with dozens of forwarders to serve.

You get what you pay for
Huge freight forwarders make money by completing thousands and thousands of simple shipments. The margin on a single container is slim, but they make up for that through volume.

A smaller forwarder might need to charge a bit more for transportation on the ocean, in the air, or over the road. But the best of these companies build their business not on volume, but on deep expertise and personalized service.

Looking for a partnership based on quality, not quantity? Start the conversation with a call to I.C.E. Transport.