During 2022, our blog has shared helpful information on how to be a smarter global shipper, particularly to and from Eastern Europe. Here are the 3 most popular posts during the year based on readership. They may be worth another look!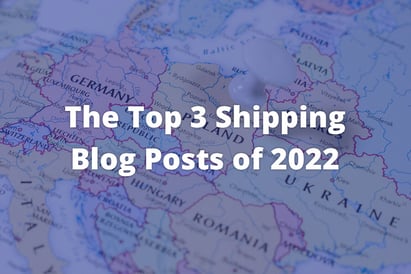 How Much Does Customs Clearance Cost?
As with so much in life, the answer to this question is – "It depends." This article explains all the different customs clearance costs and which might apply to you.
We sat down with Andrew Rozek, president of I.C.E. Transport, and Andrea Sterling, vice president of claims and risk management at Eagle Underwriting, to review cargo insurance basics and the advantages of all risk marine cargo insurance.
Cargo Shipping from US to Poland: What to Expect
While most trade between the US and Poland is import trade into the US, the volume of exports to Poland is on the rise. If you export goods to Poland, it helps to work with a cargo forwarder who has "been there, done that."
Happy Holidays from I.C.E. Transport.