Many global shippers of dense, heavy freight fail to maximize container payloads and, as a result, inflate heavy freight shipping costs 20% or more. But by working with the right landside partners, heavy freight shippers can maximize container weight on the water to reduce the total number of container shipments annually – and still deliver door-to-door, without transloading.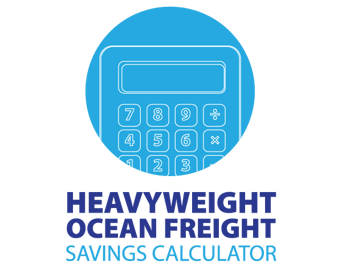 I.C.E. Transport has built a Heavyweight Ocean Freight Savings Calculator to make it easy for shippers to discover the savings potential of a strategy change. Shippers simply provide a few details on the volume, cost and weight of current container shipments in a particular lane and the calculator immediately computes the savings potential.
Do you need to reduce costs to ship your heavy freight? I.C.E.'s new calculator might help identify a profitable new strategy. Try it now.