When you import goods into the US, the customs clearance process could be painless. With electronic transactions, and a professional customs broker to get the job done, your cargo should usually enter the country without trouble.

But some unlucky importers make mistakes that cost them time and/or money, or may even get them into legal hot water. Here are six common pitfalls to avoid.
1. Choosing the wrong customs broker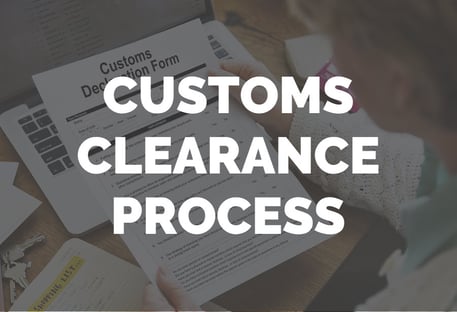 If you're a new importer, one top agenda item is to find a partner to represent you in all your dealings with US Customs. Most companies that offer customs brokerage services do fine work, entering data correctly, filing documents on time, paying duties and fees as required and offering guidance to assure a trouble-free customs clearance process.

Sadly, there are also some less-than-reputable brokers on the market – companies that cut corners, miss deadlines and "forget" to pay the money you owe the US government.

To secure a good broker, do your homework. Ask other importers for recommendations. Ask candidate brokers to give you references, and then contact them. Look for companies that have earned a loyal clientele.


2. Misunderstanding your product
Nearly every aspect of customs clearance depends on the specifics of the product you're importing – what it does, for whom it's designed, what it's made of and so on. Based on this information, you and your broker choose the right Harmonized System (HS) code to enter in your customs filings. This 10-digit code determines whether you owe duties and, if so, how much. It also determines whether you have obligations to one or more regulatory agencies.

If you provide incomplete or incorrect information, the broker might choose the wrong HS code for your product. Then you could end up paying duties that you don't actually owe, or getting in trouble for not paying duties you do owe. You could spend time and money following rules that don't apply, or have your product turned back when you ignore rules that do apply.

Your customs agent relies on you for information. Make sure you get everything right. If you have any doubts, contact your overseas supplier for specifics.
---
Whose Wheels?
A customer in the US planned to import an electric four-wheeled, off-road vehicle from Poland. He told I.C.E. Transport that this product was designed for people with disabilities. Anyone involved in importing a mobility aid of that sort must register with the US Food and Drug Administration (FDA) and meet its requirements. But neither the manufacturer nor the importer was registered, posing a problem for a shipment already in progress.

Luckily, I.C.E. discovered that the customer had made a mistake. We contacted our office in Poland, which had worked with a local customs agent to clear the shipment for export. Those experts had determined that the vehicle was not a mobility aid, but simply a recreational four-wheeler. The manufacturer confirmed this. Rather than register with FDA, the importer just had to file a simple form with the US Department of Transportation (DOT) attesting that the vehicle was for off-road use.
---
3. Procrastinating on the ISF
Probably the most crucial step in the customs entry process is when the broker submits an electronic document called the Importer Security Filing (ISF). Along with the first six digits of the HS code for each product in the shipment, the ISF includes many other details about the cargo, such as information on the manufacturer, buyer, seller and consignee, plus some data from the carrier.

The broker must file the ISF at least 24 hours before the shipment leaves the port of origin. If you miss that deadline, US Customs could hit you with a $5,000 fine.

The broker can't file the ISF until you provide all the needed information. And rushing in with the last few details an hour before the deadline won't always get you over the finish line. On a busy day, your broker might not see that information in time, much less get a chance to process it.

To make sure you meet the deadline, send your broker all the information as early as possible.


4. Buying a prohibited or restricted product
There are some products – such as items made of dog or cat fur, or cars that don't meet US safety standards – that you're simply not allowed to bring into the US. Other items, such as most animal products and byproducts, certain fruits and vegetables, and firearms, can enter the US only if the importer holds a special license or permit from a federal agency. And you can't import anything from countries that are under US embargo, such as Cuba or Iran.

An experienced customs agent will alert you if your import plans raise a red flag. But it's best to learn about restrictions on a product before you buy it. If you find out after the fact that it's difficult or impossible to bring that product into the US, you might not be able to return it to the seller for a refund.


5. Not understanding your obligations
Common sense won't always tell you when an import is subject to government regulation. Imagine, for example, that you want a shipment of adhesive bandage strips, the kind you'd wrap around a cut finger. You've found a source in China that offers an attractive price. But did you know that an adhesive bandage is considered a medical device? Don't try to import this simple household item unless you're registered with the FDA.

You might think you know which rules apply to the product you want to import. But don't take chances. Before you make the purchase, ask your customs broker for advice.


6. Not building in time for delays.
Many imports breeze right through US Customs. But sometimes a customs agent decides to inspect a shipment because something about it seems a little off. Sometimes the decision to inspect is entirely arbitrary, or even random.

An inspection can hold up a shipment for several days. Don't let a decision that's completely out of your control shut down a production line for lack of materials, or make you disappoint a customer. When you schedule a shipment, anticipate the possibility of customs delays.


How to foolproof the customs clearance process
To avoid mistakes that can turn customs clearance into a major pain, get an experienced, trustworthy broker on your side. Even better, team up with a freight forwarder that integrates customs clearance agent services into its offerings through its own ties to a reliable broker. Then you'll have two expert partners to oversee your shipment and steer you away from customs clearance hazards.

For more advice on customs clearance, get in touch with I.C.E. Transport.