For shippers of airfreight, the Transportation Security Administration (TSA) runs a program called the Known Shipper Management System, commonly known as "TSA Known Shipper." Following are brief answers to the questions we get most often about the program.
WHAT IS THE TSA KNOWN SHIPPER PROGRAM?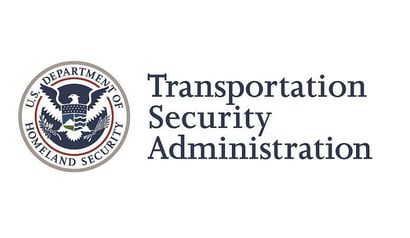 The program applies to airfreight shipments leaving the U.S. It allows certain "known shippers" to transport cargo on passenger aircraft ("belly freight") in addition to cargo aircraft. If you are not in the TSA Known Shipper database, you must use cargo-only planes. Essentially, companies who request Known Shipper status are carefully vetted to ensure their cargo is safe to transport.
WHY WAS THE PROGRAM ESTABLISHED?
It made sense to utilize the extra space on passenger aircraft because the space below passengers on a plane far exceeds the amount of luggage. But the TSA wanted to establish strict standards for this freight to ensure passenger safety.
IS IT CHEAPER TO SHIP AS A KNOWN SHIPPER?
In general, yes. Shipping on cargo-only aircraft tends to be more expensive. So, becoming a TSA Known Shipper gives you access to more choices and lower rates.
WHAT ARE THE OTHER ADVANTAGES OF KNOWN SHIPPER STATUS?
Faster shipping times. Cargo-only flights travel on fewer routes and less frequently than passenger planes, so transit times are longer and often require multiple trans-shipments. The frequency of passenger flights allows you to get your shipments there faster.
More flexibility. If customer needs require you to change your shipment schedule, you'll have many more choices to hit required deadlines.
Less hassle. Unknown shipper cargo is subject to more rigorous screening processes, whereas Known Shipper cargo would typically only be X-rayed, like passenger luggage.
ARE THERE LIMITATIONS TO WHAT I CAN SHIP AS A KNOWN SHIPPER?
Cargo aircraft generally allow higher limits regarding height and weight. For a Boeing 747 freighter, for example, maximum height is 300 centimeters per cargo piece, while for a 747 used for passenger travel, the height limit is 160 centimeters (63 inches). So, even as a Known Shipper, larger-sized shipments may end up on a freighter.
WHAT ARE THE REQUIREMENTS FOR BECOMING A KNOWN SHIPPER?
Hmmm, good question. Wish we had a clear answer. The truth is that the TSA does not make these requirements public. The secrecy stems from the reason the program was created in the first place – to ensure travel safety. In general, the TSA is looking for companies to have a secure infrastructure, access controls, surveillance at air cargo sites, and, for air cargo employees, background checks, security threat assessments, and security and awareness training. But, again, the TSA does not make the detailed requirements available.
HOW DO YOU APPLY?
There is actually no clear application process to become a TSA Known Shipper. Go to the TSA website and you'll see, they simply direct you to a transportation or freight forwarding partner like I.C.E. Transport to verify your information through the TSA database. You'll then get word directly from TSA.

HOW DIFFICULT IS IT TO BECOME A KNOWN SHIPPER?
It can be quite time-consuming, and you'll need to provide a variety of information that establishes you as a safe airfreight shipper – things like historical shipping records, past customs records, and contracts. Once you are approved, Known Shipper status expires after a year and must be renewed. So, it's not a quick and easy process. But the carrot at the end of that long stick is a far more flexible and efficient airfreight shipping process.
For more information on the benefits of Known Shipper status, or for help managing your international airfreight shipping, contact I.C.E. Transport today.