Step 1: Borrow some negotiating power
---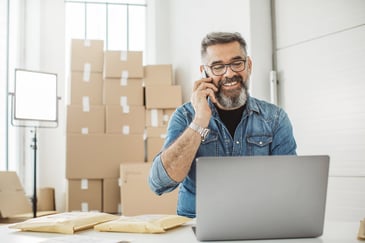 Two shippers approach a steamship line, each asking for a break on the rate for moving a container from Hamburg to Charleston. One of those companies will ship 500 containers between those ports in the coming year. The other will ship 25 containers. Of course, the bigger shipper wins the better deal.
As a small company, no matter how persistently you ask, you'll never get the best transportation rates available.
At least, you'll never get those rates if you go it alone. But you can save money on transportation if you work with a logistics partner to combine your volume with other shippers.
A Non-Vessel-Operating Common Carrier, or NVOCC, moves thousands of containers a year across its base of customers. As a result, it gets discounts on ocean freight rates and passes those savings to you and other shippers. The same goes for rail and trucking rates. The forwarder takes a markup, of course, but even so, you pay less for transportation through a forwarder than you would pay if you shopped for rates on your own. Sometimes as much as 10-15% less.
One further bit of advice: Work with an NVOCC that has the resources and buying clout to help you, but can still provide you with a high level of personal service. You won't get that from the larger 3PLs.
Step 2: Consider all the shipping options
---
Along with lack of negotiating power, there are several more reasons why small businesses might pay more than necessary for international transportation.
For example:
You don't choose optimal routes. Say you're shipping from Poland to the US. Should you truck the container to a Polish port, from which it would sail to a major European port such as Hamburg for transloading onto a trans-Atlantic vessel? Or send the container by truck or rail directly to Hamburg. And then what port should you use in the US? Routing decisions have a big impact on your total cost of transportation.
You don't load containers effectively. A steamship line charges the same price whether you fill every square inch of a container or leave the box half empty. But maybe you don't know how to fit odd shaped items to get the most possible use from the available space. Maybe you think you're allowed to ship only 44,000 lbs in a 40-ft container (as steamship lines often claim), when in many cases you can legally load up to 55,000 lbs.
You work with too many partners. The more service providers you engage to manage different segments of your door-to-door shipments, the more handling charges you pay and the more chances you create for an important detail to slip between the cracks. Strategies to cut transportation costs could involve more than just transportation decisions. For example, you might change your buying patterns, making fewer purchases but ordering more product at a time to fit more weight into each ocean container.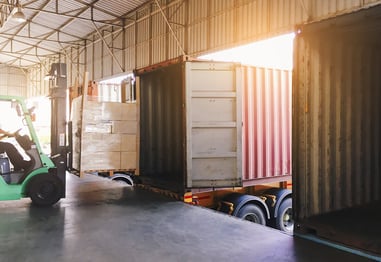 To achieve the best possible transportation costs, study all the available options and then carefully weigh the alternatives. Given the various transportation modes, carriers and routes that could play a role in moving your cargo from door to door, this can be a complicated exercise. But if done well, it can also be a profitable one.
One word of caution: Keep an open mind. Maybe you've always used a certain ocean carrier in the past, or one of your suppliers told you it's best to route freight through New York, or you once had a bad experience with a rail line in the Czech Republic. Sure, you can consider those factors when you plan a shipment, but don't let them rule you. The obvious solution isn't always the best one. If you want to save money, you really need to consider all the options.
Step 3: Evaluate different options to ship smaller loads
---
Sometimes you just don't have enough volume to fill a 40-ft container, or even a 20-footer. But shipping a container that's partly empty can be a waste of money.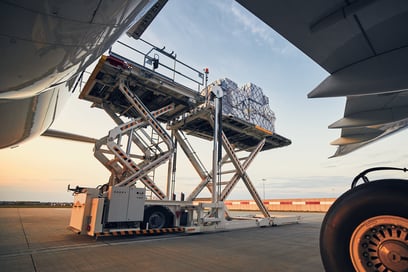 In many cases, the cost-effective solution for smaller shipments is less-than-containerload (LCL) service. When you use LCL shipping services, you transport your freight to a Container Freight Station (CFS), where a consolidator loads it, along with small loads from several other customers, into one container. For example, if you're shipping two pallets of product from the U.S. to Germany, that cargo might share a container with cargo headed to France, Germany, the Czech Republic and Poland. You pay just a fraction of the cost – perhaps as much as 60% less – than shipping a full container.
In certain cases, another option might be air freight shipping. While air rates are higher than LCL rates, other considerations could come into play. For example, an ocean consolidator usually tacks extra fees onto its per-pallet rate. By the time you get done paying fees for handling, documentation, unloading and release, the cost to ship your load via LCL could more than double. Air cargo carriers charge handling fees, too, but they're usually much less than what consolidators charge.
If you're shipping products that need to get there fast, air freight might be the obvious choice, whatever the cost. But not always. Depending on the origin and final destination, some ocean routes, such as Hamburg to Montreal, take just a few days more than an air shipment from Europe to North America. That assumes, of course, a delay-free trip.
The bottom line: An experienced freight forwarder is best equipped to help you evaluate your options for a smaller shipment and pick a solution that achieves your goals.
How to get the best service
---
When you ship an ocean container, you might be tempted to let the steamship line take charge of the whole move, including over-the-road transportation in the origin and destination countries. Ocean carriers do offer that service. And that kind of one-stop shopping is easy and convenient, right? Actually, it's not – at least, not for small shippers. Here's why.
Your needs aren't their top priority
Huge shippers know their way through a shipping line's corporate maze from end to end. The steamship lines give those companies dedicated service reps who always return their calls. Even when capacity is scarce, when Walmart or The Home Depot needs a truck, that truck appears at the dock. But if you're a little guy, you probably won't have a rep at the steamship line whose job is to look out for your interests. When capacity gets tight, you could wait a long time for a truck to pick up your container. When you have an urgent question, you might not get a quick response.
They could increase your storage charges
If your container is waiting for a truck at a marine port or rail terminal, that wait could cost you serious money in demurrage charges. Even if it's the steamship line's decision that keeps you waiting, the line will charge you a storage fee for the days your container spends on the property. Suddenly, you're several hundred dollars poorer, and there's nothing you can do about it.
They might leave you high and dry
After a steamship line commits to managing an end-to-end move, if capacity gets tight, the line sometimes changes the terms of the agreement.
If you're lucky, the line will ask for permission to terminate the move at the rail line or marine port, instead of at the final destination. If you're not lucky, it will simply inform you that the container has arrived at the port or terminal, and now it's your problem. Suddenly, you need to find a truck on your own. If you can't find one fast, you might have to pay storage fees. And your load will arrive late.
For the best service, book truck transportation through a broker, or engage an international freight forwarder to manage the entire door-to-door move. Ocean carriers provide excellent service on the water. But to secure the ground transportation you need, whenever you need it, your best bet is a service-minded logistics partner that communicates and manages details well. You won't be an afterthought to that company. You'll get its full attention, plus access to its broad and deep pool of ground transportation providers.
How to clear customs – without tears
---
Often, customs clearance is a painless formality: you transmit the documentation, your shipment enters the country, and you pay what you owe.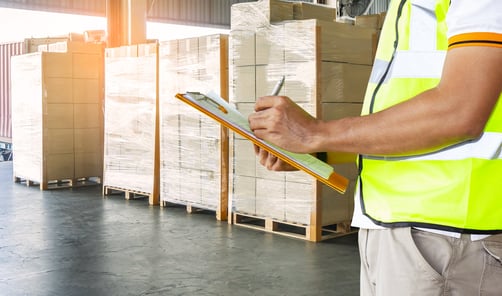 But sometimes things get complicated. And that spells problems for smaller companies where trade compliance is an added responsibility for the logistics director, the CFO or even the owner – all of whom have full plates already.
The simple answer in these cases is to work with an experienced Customs Broker that you trust.
What can possibly go wrong?
Through no fault of your own, your shipment may get picked at random for inspection. Or maybe something about your import raises a red flag. Either way, a customs agent might decide to x-ray your container, charging you about $300 for the transaction. Or you might have to pay a trucker to transport the container to an inspection facility, where US Customs will conduct an intensive exam and charge you $1,000 or more.

You could also hit a snag if you make a mistake in your preparations. For example:

You choose the wrong HS code. As a result, you could end up paying duty when none was required, or you could get in trouble for not paying duty that you do owe.
You wait too long to give your broker all the necessary data. Without complete data, the customs broker can't file your Import Security Filing (ISF) on time, risking a big fine.
You try to import a product that's prohibited or restricted. Show up at US Customs with a load of Cuban cigars, for example, and you'll be turned away. Show up with certain restricted animal or agricultural products, but without the right licenses or permits, and agents will turn back that shipment, too.
It's a lot of details for a small, over-stretched staff to handle.
Your best friend is an experienced customs broker
When you work with an experienced, trustworthy customs broker, you're unlikely to suffer a calamity. As a licensed professional, the broker handles all the necessary details accurately and on time. They represent you in dealings with customs agencies, conducting all the steps of customs clearance on your behalf. A good broker also provides valuable advice and will double-check your work, making sure you provide complete, accurate information and reminding you about important deadlines.
Basic steps in the Customs clearance process
---
Every shipment you bring into the US must clear US Customs. Here are the basic steps in the customs clearance process:
Choose the correct Harmonized Tariff Schedule (HS) code for each product in your shipment. This 10-digit code identifies the product so US Customs can determine what duties, if any, you must pay.
Complete and transmit the Import Security Filing (ISF) at least 24 hours before the shipment leaves the port of origin. If you miss the deadline for this crucial document, US Customs might hit you with a $5,000 fine.
Obtain an ISF bond and a customs clearance bond, guaranteeing that you will meet the ISF deadline and pay all required duties and fees.
Transmit the customs clearance documentation about a week before your vessel arrives at the destination port. Along with further details about your shipment, if you're importing any regulated products, this filing will include data required by agencies such as the Food and Drug Administration or the US Department of Agriculture.
Make the necessary payments. These might include duties and regulatory fees, if they apply. They will also include standard customs clearance costs – the Merchandise Processing Fee (MPF) for all imports and the Harbor Maintenance Fee (HMF) for entries by ocean.
How to find a truck when you need one
---
Nearly every international shipment starts and ends with a trucking move. Even when you use rail for long-haul ground transportation, you usually need a drayage truck to move the cargo to and from rail terminals.
Small companies often have a tough time finding proven, reliable carriers when they need them, especially when capacity is tight.
It's even harder when you ship heavyweight or oversize freight, hazardous materials, product that requires temperature control, or other specialized cargo. Only a limited number of carriers have the equipment, knowledge, trained drivers and/or legal authority to carry those kinds of loads. When you need one of those truckers, there's no guarantee that the company will have a truck available for the lane where you need it.
To gain an edge in the competition for truck capacity, it's important to form close relationships with a core group of trucking carriers. That means becoming a shipper of choice – the customer that carriers prefer to work with. One key to forming a close bond with a trucking company is to give it steady business. Rather than continually shopping around for the lowest price, reward good service with more freight. If you keep showing up for a carrier when capacity is abundant, that carrier will probably show up for you when capacity is tight.
Another key is to treat your best carriers like partners. Keep the lines of communications open, always letting them know about schedule changes that could affect their obligations to you. When possible, bring them into the discussion when you plan future shipments. It's also important to show consideration to drivers. Don't keep them waiting while you load or unload. Time is money to a trucker, and the only way your trucker makes money while sitting for hours at your site is by charging you a detention fee.
One final way to secure truck capacity when you need it is to work with a trucking broker or freight forwarder that has relationships with an extensive network of truckers. That partner works with far more carriers than you do, day after day. When you're in a tight spot, it might have just the carrier you need on speed dial
International shipping for small businesses: team up and bulk up
---
Let's be honest: much of the advice outlined above could be hard to put into action. You're overextended as it is. You'd like to cultivate experts on your team and give them uninterrupted time to devote to crucial tasks, but there just aren't enough people on your payroll or hours in the day to give international shipping the attention it deserves.
That's why it's smart for small businesses to work with an experienced logistics partner for international shipping. Such a partner can act as a seamless extension of your own operation.
Freight forwarders like I.C.E. Transport manage the nuts and bolts of global shipping every day. They have extensive connections with the steamship lines, railroads and every variety of motor carrier. Even when capacity gets tight, they can usually find the space you need. Thanks to the aggregate volume they ship, they can get you good rates. In addition, forwarders typically work closely with a reliable customs broker, and with warehouse companies that provide transloading and other special services near the ports.
All freight forwarders aren't created equal, of course. It helps if your partner is an NVOCC that has good freight volumes and experience serving your key lanes, can offer expert guidance to save you money and keep you compliant and, importantly, offers a highly personalized level of service.
Just because you're small doesn't mean you have to get shoved to the back of the crowd in the transportation marketplace. Team up with the right partner, and you'll gain the muscle it takes to ship cargo like a company many times your size.