Why do steamship lines provide incorrect guidance on heavy goods shipping?
---
BECAUSE IT'S IN THEIR BEST INTEREST.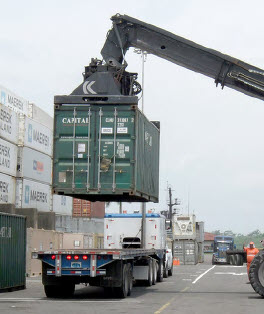 They are in the business of moving large volumes of containers in a way that works most efficiently for them. Their global, "door-to-door" solutions are primarily designed around consumer goods, which account for the vast majority of the ocean freight.
Delivering heavyweight containers door-to-door requires relationships with specialized trucking companies – on both sides of the ocean – that have the right equipment and the blanket or single-trip permits required to legally handle this work. The extra time and effort involved in creating these relationships decreases the efficiency of the ocean carrier.
That's why, for heavy freight, they limit the container weight so they can easily handle the road transportation using standard carriers. Or, they might accept the heavier container but terminate service at the port, leaving the shipper to arrange the final mile.
What many shippers don't realize is that the rules governing OTR moves of heavyweight freight are not hard and fast. Some states allow carriers to haul 10,000 pounds or more over the maximum 80,000-pound road weight limit, provided weight is properly distributed in the container and they have the overweight permits required for legal transit.
What are state-by-state freight weight limits on heavy loads?
---
Depending on where your shipments are going in the U.S., you can likely load more products in every container. Here is a rundown of each state's weight limits and exceptions. As you can see, gross payload limits for containers are well beyond what some steamship lines deem "legal."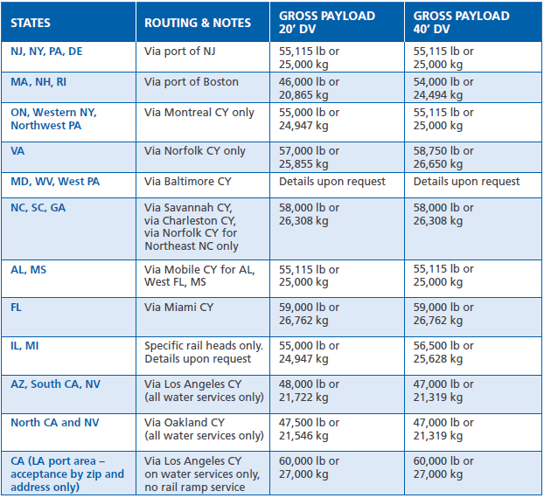 How much can you save by ignoring steamship freight advice?
---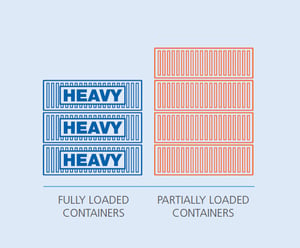 The key to getting more efficient on the water is having carriers that can safely and legally haul heavyweight loads to and from the port – without delays and without transload services.
This landside capability allows you to add more than 10,000 pounds to every container you ship. The cost of a fully loaded, versus partially loaded, container shipment will be exactly the same. You will simply ship about 25% fewer containers, assuming you can max out your payload for each shipment. That's where the savings come from.
You will pay more for the expertise and specialized trucking equipment required for these non-standard drayage hauls (these carriers are in demand). But that added cost is typically more than offset by reductions in your ocean freight spend.
Does this strategy always result in overall savings?
Not always. It will depend on local trucking rates, distance traveled, and how much more weight can actually be loaded into the container. But for high-volume, heavy-cargo shipping, it's a simple strategy that can yield six-figure savings.
Case studies: real world heavy freight savings
---
Tea importer saves over $126,000 annually
Situation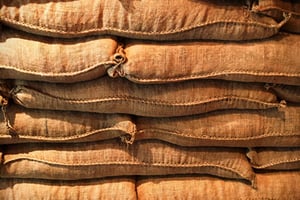 A tea importer was shipping 40' containers at a container-yard-to-door rate of $2,990 per container with the steamship line. The company was limited to a maximum payload of 19,400 kg per container, so the shipping cost was $154.12 per metric ton.
Solution
Working with a freight forwarder that was a heavy freight specialist, the company increased its max payload to 24,493 kg per container by using its own door delivery solution from the port. And while its CY-to-door cost increased from $2,990 to $3,425 (due to higher U.S. trucking charge), it actually reduced per ton costs $14.32 per metric ton by shipping more cargo per container.
Results
Based on the company's typical volume of 30 x 40' per month, and payloads around 24,500 kg, the tea importer's savings equals approximately $10,500 per month, or $126,080 per year.
Steel wire shipper reduces costs by $26.50 per ton
Situation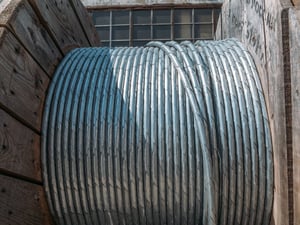 A shipper of steel wire spools was paying a steamship line $3,110 per 20-foot container to ship from France to the U.S. on a door-to-door basis. The company was limited to a maximum payload of 19,958 kg. Shipping costs were $155.50 per metric ton.
Solution
The company was able to leverage the specialty trucking network of its forwarder to increase its payload to 24,947 kg. As a result, the firm's per-trip transportation cost increased from $3,110 to $3,225. But it was able to reduce total containers shipped by maximizing the payload of each. Total transportation cost dropped to $129 per metric ton, a savings of $26.50 per ton.
Results
Based on an annual volume of 2,000 metric tons to this destination, total yearly savings were $53,000 – for just this one lane.
Plywood importer maximizes container payload and saves $40.45 per ton
Situation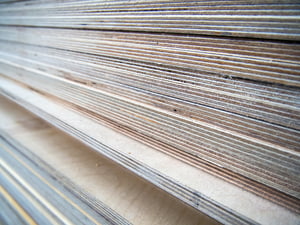 A plywood importer was shipping in ocean containers at a max payload of 19,958 kg. The company paid a door-to-door rate of $4,885, which translated into transportation costs of $244.25 per metric ton.
Solution
The company's forwarder, I.C.E. Transport, recommended increasing the payload to 24,947 kg and arranging heavy-load carriers to ship from the port to consignees. While the OTR costs rose, the overall freight costs dropped. The customer is now saving $40.95 on every metric ton shipped because of more efficient ocean shipping.
Results
Based on annual tonnage moved, the strategy will result in a $93,000 yearly savings.
Who can benefit the most?
---
The overweight container strategy can be effective for shippers of heavyweight, industrial freight – commodities like bricks, metal, castings, forgings and stone.
The strategy also applies to consumer goods like water and beer. But our experience is that these companies have figured out most, if not all, of the ways they can optimize their huge volume of ocean shipments. For industrial shippers, however, there is still an untapped opportunity.
Industrial shippers that go from working direct with a steamship line to a freight broker that specializes in heavy freight shipping access another level of personal service. Steamship lines are simply not organized to cater to special situations, while a smaller broker can provide custom advice and container loading plans for your specific shipments and needs.
Another group that can benefit from the strategy are international freight forwarding companies who don't have the relationships with specialized trucking companies in the U.S. to handle OTR moves.
Currently, many of these forwarders follow the lead of ocean carriers in limiting container weight. But by partnering with the right freight broker – one with a strong network of specialized trucking companies across the U.S. – the forwarder can arrange seamless door-to-door ocean freight service with no need to transload freight at any point.
5 key considerations when shipping overweight containers
---
To capitalize on the strategy to maximize container payload for door-to-door ocean shipments, heed these keys to success:
1. Assess if your product is a candidate for more efficient ocean shipping. If your loads reach the weight limit before containers are full, determine if it's possible to load the container to max capacity and the financial impact of doing this. Note: hazardous cargo is not eligible for overweight shipments over the road.
2. Work with carriers that have blanket permits from the DOT for hauling overweight loads. You don't want a situation where your container is sitting at the port and waiting for a carrier to apply for and get approval. You want partners that have the permit in hand and can immediately move your product from the port to the consignee with no transload requirement.
3. Figure out which state-specific limits impact your overweight shipments. Through statute, administrative code, and enforcement policy, states have given exemptions to various types of vehicles and commodities to operate above standard federal truck size and weight limits. These exemptions often only apply to non-Interstate highways; however, that is not always the case. Also, some exemptions or higher weights are allowed through specific permits.
4. Determine proper weight distribution. When you truly maximize container payload, then the margin for error shrinks as it relates to weight limits per axle. Therefore, you need to be especially diligent about keeping the weight evenly distributed across the entire container. The right logistics partner can help you achieve this goal. Some will even create a load plan for you using load planning software.
5. Don't ignore packaging. The way heavy goods are packaged can limit the container payload. For instance, if you ship product in non-stackable crates, the height of the crate will dictate how much product you can load. Sometimes a small change in the packaging method or size can dramatically reduce your per-ton costs for ocean freight.
What about oversized freight?
---
Similar to overweight freight, it's not a problem to ship oversized freight via ocean. Specialized vessels and cargo container types aid the process. The challenge, again, comes on the land side as these out of gauge (OOG) shipments require careful planning to legally move them over the road. Because this is not a specialty of most steamship lines, they may hesitate to provide a door-to-door quote.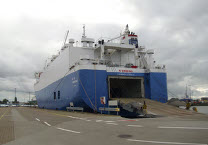 Roll-On/Roll-Off (RORO) vessels are designed to carry wheeled cargo, such as cars, trucks, semi-trailer trucks, trailers, and railroad cars that are driven on and off the ship on their own wheels or using a platform vehicle, such as a self-propelled modular transporter.
Flat rack or platform containers are suitable for heavy loads and cargo that need loading from the top or sides (i.e., machinery, pipes, or other bulky items). Flat racks have collapsible walls at the end, while platform containers do not.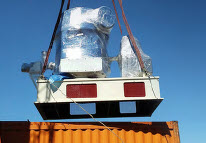 Open top containers and hard top containers are ideal for heavier cargo that needs to be loaded with an overhead crane. Open tops are covered by a tarp, while hard tops have a removable metal roof that makes them more weather resistant. Both open top and hard top containers have end doors to give flexibility in container loading and discharging operations.
Requirements for over-the-road shipping of oversized cargo
Like ocean transport, there is specialized equipment and know-how required to transport out-of-gauge cargo over the road, and special rules that must be followed or shippers risk safety violations and other fines. It helps to work with a partner experienced in moving oversized loads. Here's what to look for in a provider:
Strong network of reliable specialty carriers. These carriers should have special flatbed equipment.
Knowledge of the state-by-state rules governing where and when OOG cargo can move. For instance, some states will dictate the time of day large loads can travel.
Experience building route plans. Oversized loads must avoid roads where low bridges or road widths make passage impossible. Planners must carefully plan the route, turn by turn, and submit the plan to the DOT before the agency will grant a permit.
Escort service capability. Some states require an escort for shipments that are more than 12 feet wide. Your logistics partner should be able to arrange this service, if necessary.
The bottom line with oversized shipments is that each is different based on the goods, the equipment characteristics and the states that they move through. There are no blanket solutions; each of these high-risk moves requires careful evaluation. You want a proven partner to advise you every step of the way.
Follow your own guidance when it comes to container capacity for heavy freight.
The irony behind the cost-saving opportunity in oversized and heavy goods shipping is that the savings depends on what happens off the water. The overweight trucking piece is the key.
Steamship lines and smaller freight forwarders don't have the specialized trucking relationships to manage global door-to-door moves, so they assign weight limits on container shipments that simply don't exist.
The good news is that, with the right global shipping partner, six-figure savings are very possible.
Look for a freight broker that:
Specializes in heavy and oversized freight
Has extensive heavy-haul carrier relationships near all major U.S. ports
Has experienced staff that can gather details on your shipment and provide a custom solution
Heavy freight doesn't have to come with heavy ocean freight costs. By maximizing your container payload, you ship fewer containers and save big through more efficient shipping.