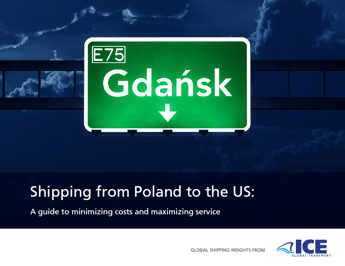 Poland has become a very attractive place to source high-quality, well-priced products. But to fully capitalize on this sourcing strategy, importers must understand the ins and outs of ocean shipping from Poland to the US in order to get the best price and service.
I.C.E. Transport was one of the first international freight forwarders created in Poland after the democratic elections in 1990. We put together this freight shipping guide to help US importers who are actively sourcing, or planning to source, from Poland.
We can't make you an expert in the 8 minutes it will take to read this eBook, but the tips provided can help make you smarter and more profitable.